Welcome to TokenLite
Login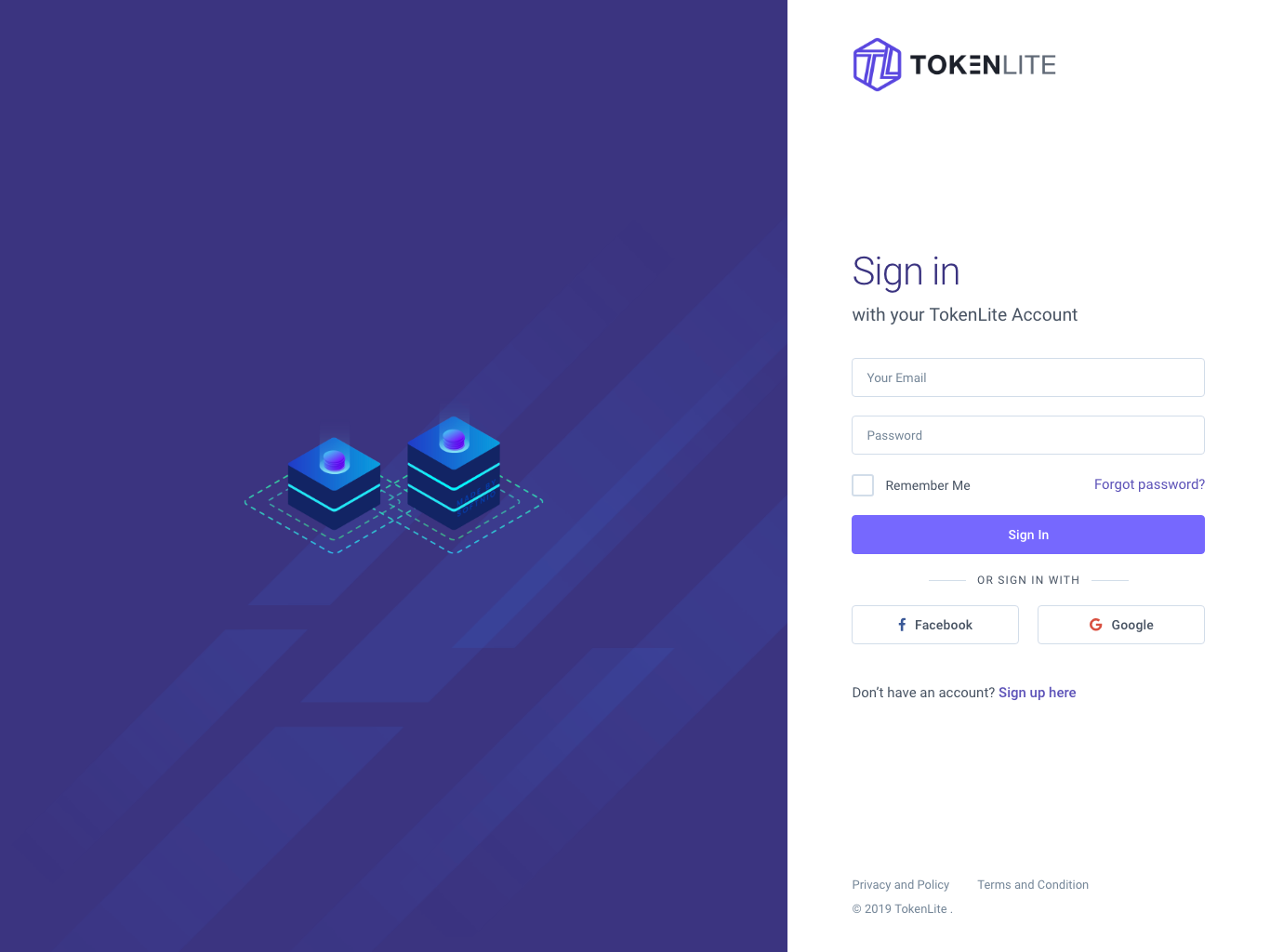 The Dashboard
After register and login, you will see the user dashboard. Here you can see the you contributed balance and your token balance. You can download the white paper of the project if the paper is already uploaded.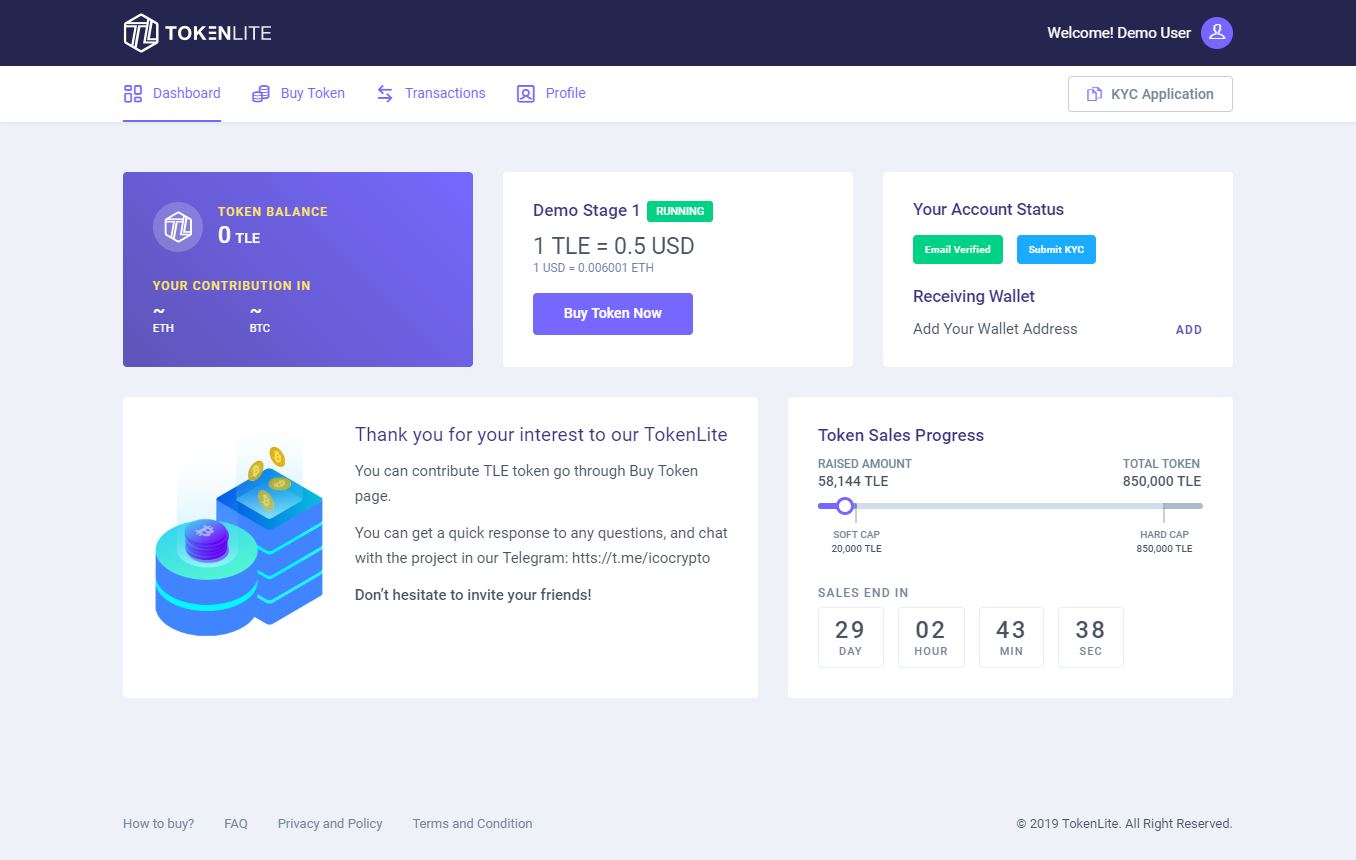 Profile
You can change your profile details from the profile section.
Update personal data
After click the profile section you will get this page and can update your personal data. You can not change your given email.
KYC Application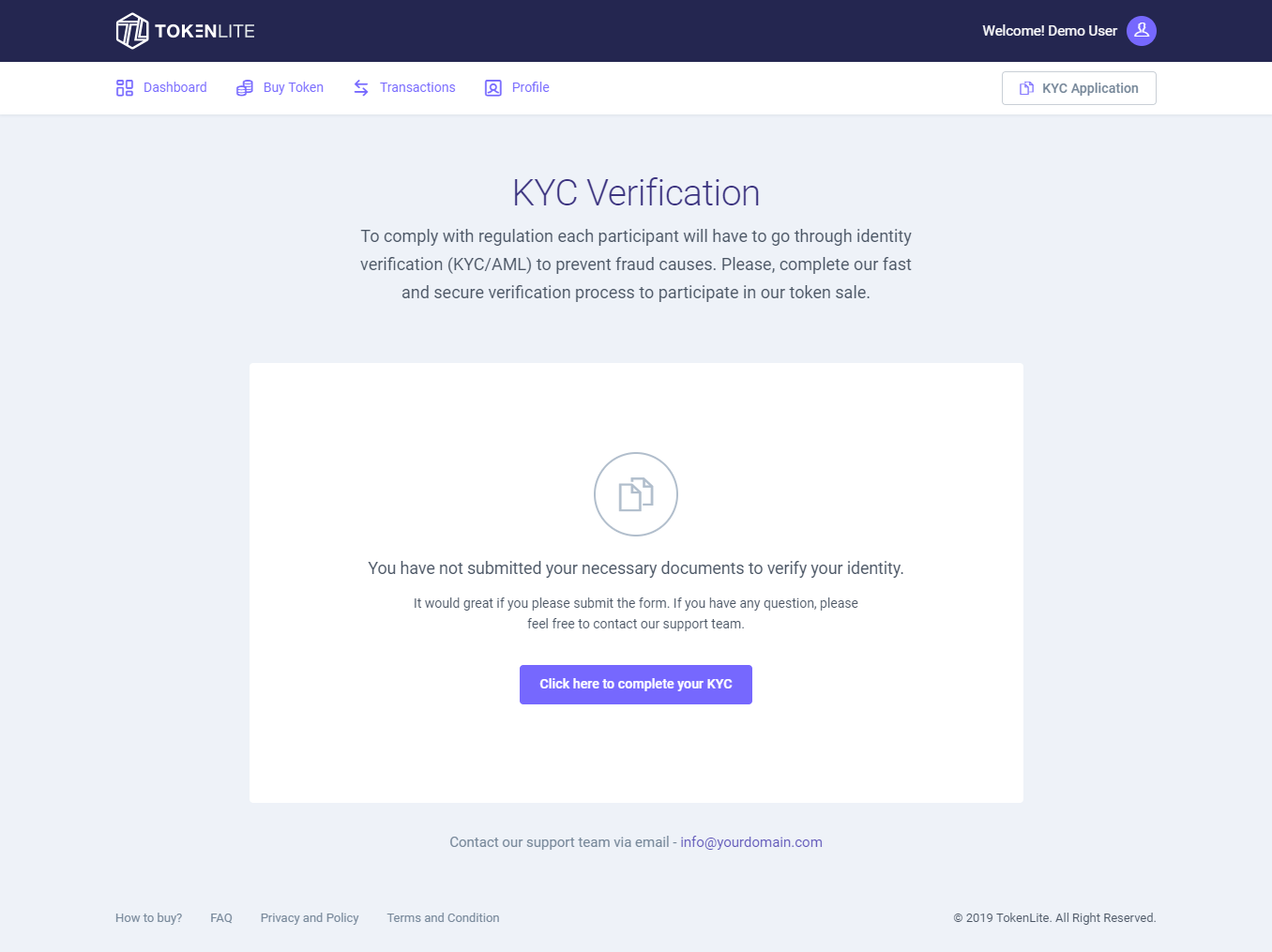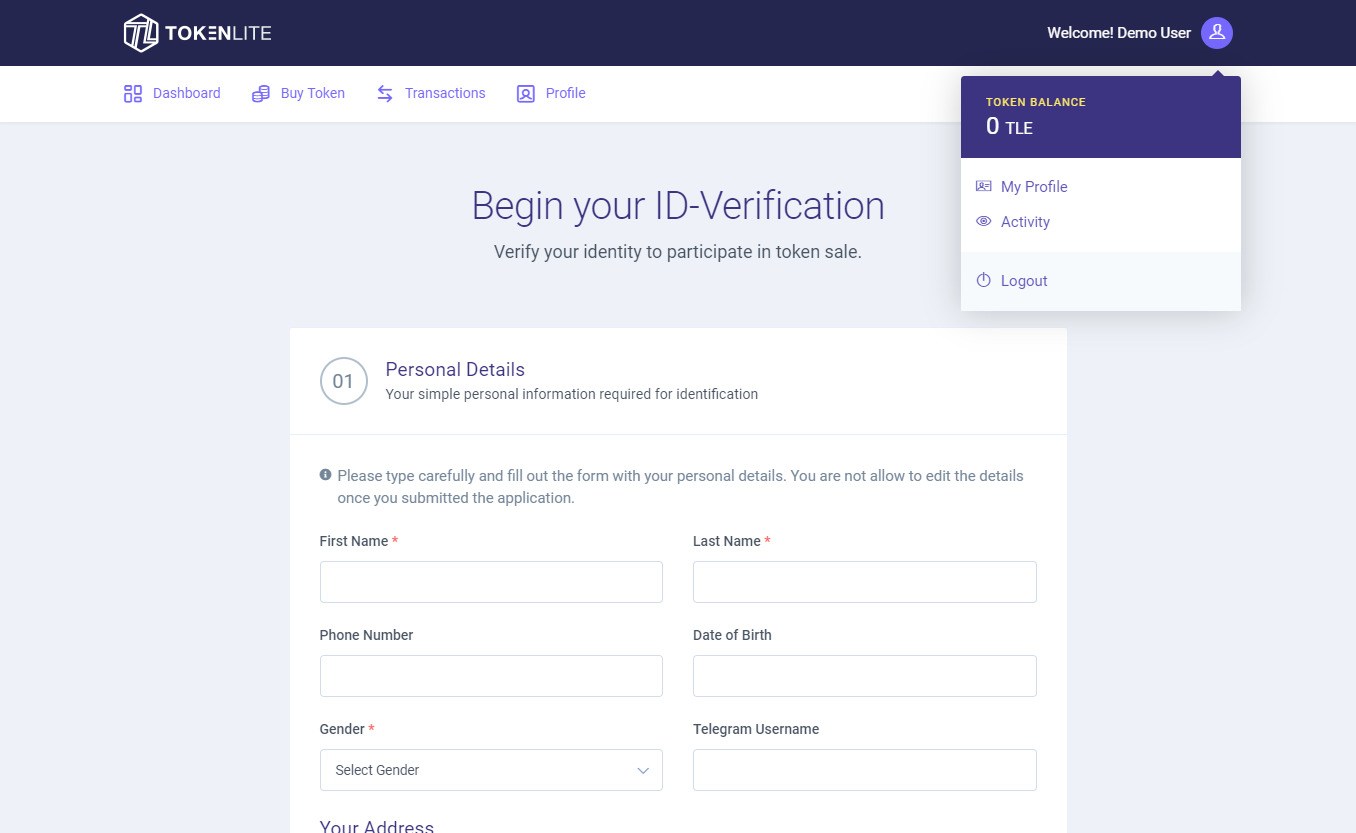 Buy Tokens
You can buy our tokens using ETH, BTC, LTC, USD to make investment.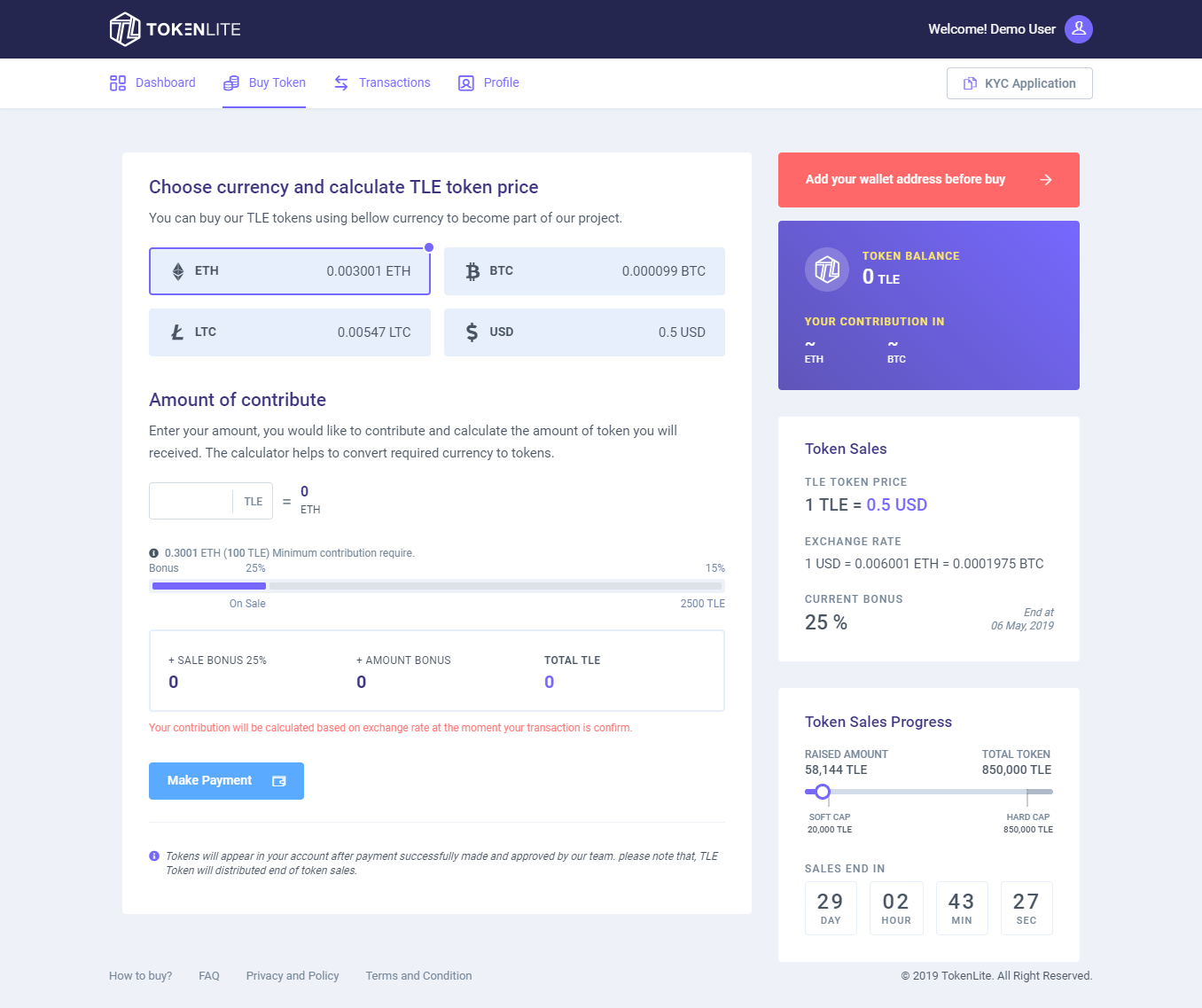 Payment
Confirm Payment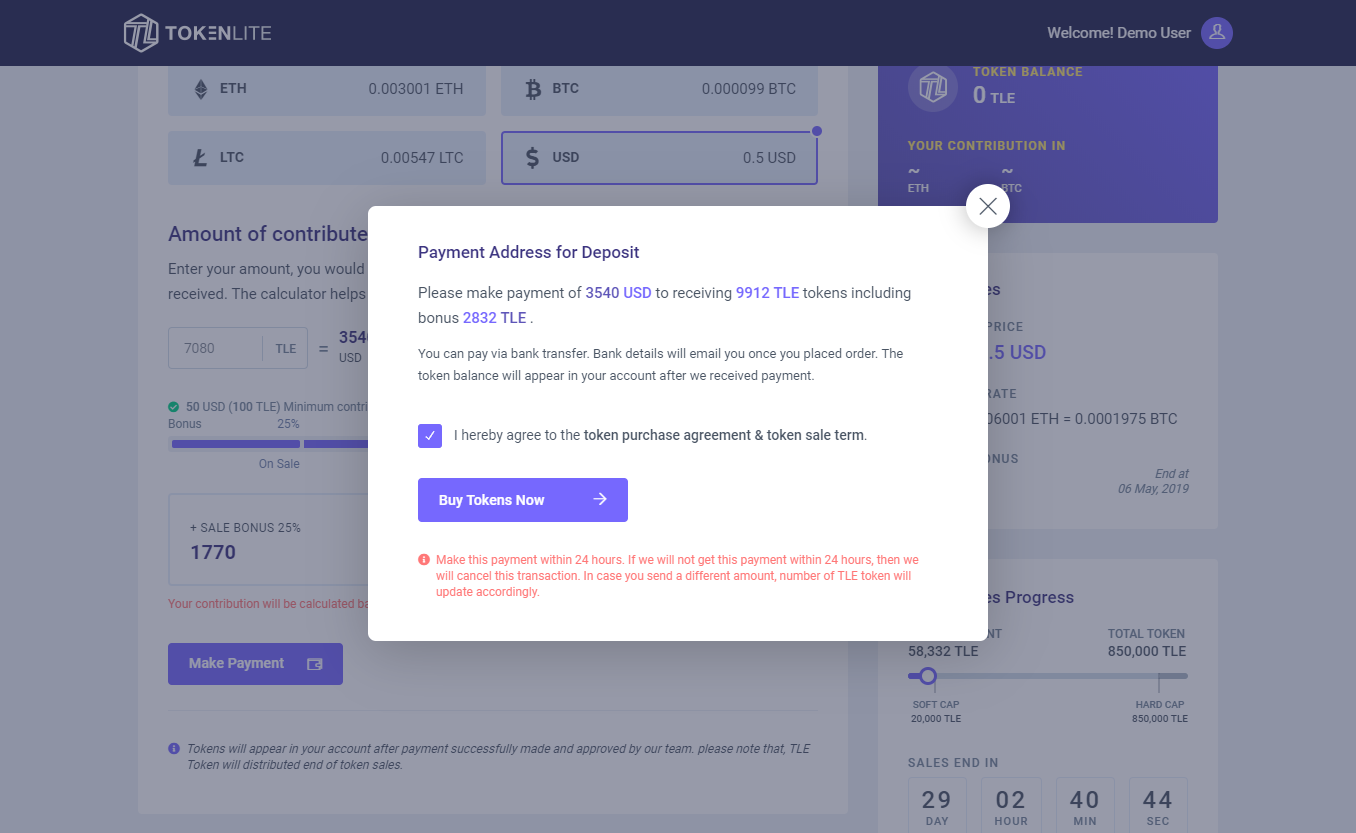 Bank Payment details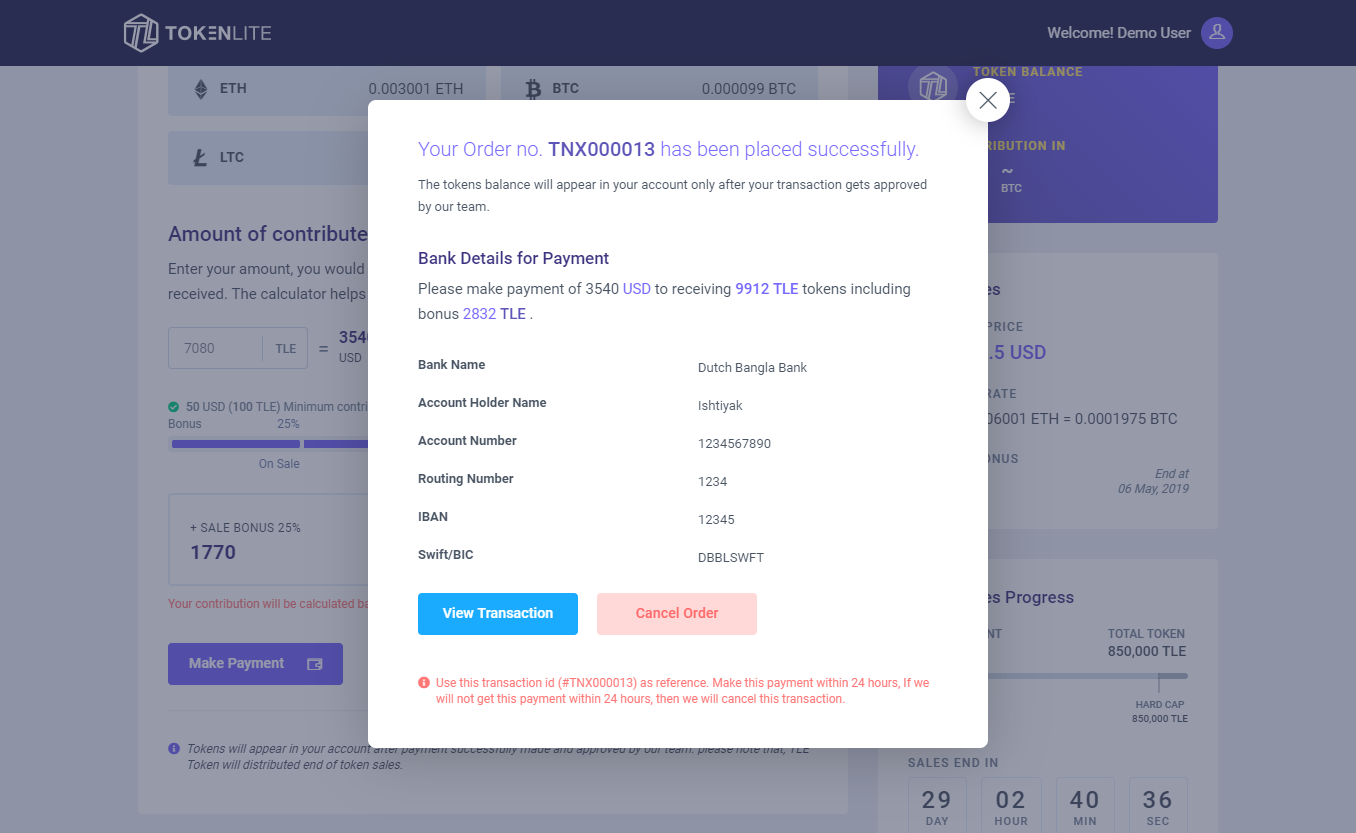 Transactions
In Transaction section you can see all the transaction you have made.